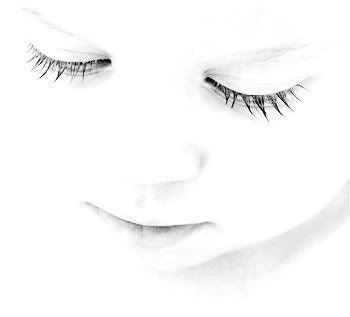 Ok, so I truly wanted to stay away from the stores yesterday, Black Friday. I don't know what it is about that day that makes people 'crazy', but it does. I had no choice but to go into a store and I witnessed something that made me sad and upset.
It instantly brought a memory of many, many years ago when I was a teenager. My Nana and I were in line at the grocery store. While standing there, this woman with a small child in the shopping cart started beating him in the head...hitting him over and over. While everyone around just gasped and stared, my Nana (who I miss so much) went over and tapped this woman on the shoulder.She began talking to her, which diverted her attention away from the boy. Then she began talking to the child. As the situation grew more calm and the woman was at ease, my Nana boldly asked this woman why she was hitting her child in the head. It turned out that he wanted 'candy' and the woman lost her patience. In the end, this stranger hugged my Nana and thanked her. I was never more proud of my Nana then on that day.
That memory allowed me to do the same thing yesterday. I couldn't watch as this woman was physically hurting her daughter. The innocent look on this girls face, looking up at her mother. It saddened me and to think what might go on behind closed doors. At least I diverted the woman and the little girl for a time.
Did my Nana and I do the right thing? I think so...maybe, just maybe it sparked something in these people to think twice before 'loosing it'.
Thinking a child might need or deserve a 'tap' on the hand on occasion is one thing, but to do physical harm is another story. I worked in a private day care for children aged 2-10 for 9 years. I witnessed first hand child abuse. It is gut wrenching. I attended child abuse seminars to enable me to handle and deal with situations. The memory of my Nana is what came to mind this time.
What would you do if you saw a parent loosing control and hurting a child while out in public?
Starting a conversation to divert their attention away from their action is a good start. Saying something negative may only cause the adult to get angrier and make things worse. Saying something positive or complementary about the child's eyes or clothes will change the mood.
If you saw a child alone and unattended in a shopping cart, would you take the time to stand near by until the parent returns?
Our time and small actions when seeing a child in possible danger is all it takes to help.